Health on Your Terms
Get personalized nutrition services from a registered dietitian, nutritionist near you
Started with the aim to provide quality services that are taken care of by your insurance, Health Loft is a space dedicated to your wellness.
Our team caters to physical therapy and nutrition services with individualized plans and convenient methods that target root problems without disrupting your lifestyle.
Let's create a healthier future, tailor-made for you.
Develop a better, healthier relationship with food with our highly trained registered dietitians
Develop sustainable plans to maintain lifestyle changes, like going gluten-free, vegan, and more
Personalized Care
With a registered dietitian at Health Loft, you're never rushed. Experience one-on-one, individualized care tailored to meet your needs and interests.
We Accept Insurance
Our services are covered by most commercial insurances, HSA/FSA plans, and self-pay plans are also available.
Online Nutrition Care
Receive high-quality nutrition services without the hassle of physical visitations. Experience online nutrition care from top dietitian nutritionists in the United States.
Working with a Health Loft nutritionist near you is as simple as 1, 2, 3…
Step 1
Book an Appointment
We will verify your insurance for you.

Meet with the same dietitian nutritionist every time for your online consultations
Step 2
Establish Health Goals
Meet one-on-one with a registered dietitian for 55 minutes online.

Develop a personalized health plan that fits your schedule and lifestyle.
Set achievable goals and milestones to reach your best health.
Meet regularly with your dietitian nutritionist near you.
Access to direct messaging with our registered dietitian and resources.
Keep evaluating and resetting your goals to reach new heights.
Health Loft provides online nutrition counselling with a dietitian nutritionist near you, all covered by insurance.
Commercial Insurance
Regular Coverage
We accept most insurances just like any regular clinic. Most clients are covered at 100%, or a small copay.
Our services are covered by your HSA/FSA dollars. There are no out of pocket costs to you.
Zero copays, no unexpected bills, discounts available for visit packages.
More Questions about Health Loft?
Can I see the same registered dietitian every appointment?
Yes, you will always meet with the same provider, be it for online nutrition counselling or in-person with a Health Loft nutritionist near you.
How will I know if my insurance covers my treatment?
Can you tailor a plan to work within special diet restrictions?
Yes, we work with you to develop a nutrition plan that works within your needs, lifestyle, and health goals.
How long do appointments typically last?
All appointments are between 45-60 minutes. That's 2-3 times longer than most traditional nutritionists near you.
How do I make an appointment?
We're excited for you to begin your wellness journey with us! You can book an appointment
online or call us on 855-552-5557.
When should you consult a registered dietitian?
There are many potential reasons to consult a dietitian! Dietitians are trained to help people with a wide array of health and nutrition related concerns including weight loss and weight management, eating disorders, sports performance nutrition, and chronic conditions such as diabetes and heart health. Basically, if you have any concerns about diet and nutrition, it is a good time to consult a dietitian! 
What to expect during my first consultation with a registered dietitian/nutritionist?
During your initial consultation, your dietitian will ask a lot of questions and gather a lot of information. This is so that your dietitian can get to know you, your story, and learn what your long term nutritional goals are. From there, you will work together to create a plan to help you achieve your goals in a healthy and sustainable manner.
What eating disorders do you treat?
Our dietitians are experienced in treating both patients with formally diagnosed eating disorders and those with disordered eating habits. Eating disorders we treat include: Anorexia nervosa, Bulimia nervosa, Avoidant restrictive food intake disorder (ARFID), Binge eating disorder, Orthorexia, Night eating syndrome, Pica, and Eating Disorders not otherwise specified (EDNOS)
Health Loft Locations
Find a licensed dietitian nutritionist near you
Health Loft provides online consultation at a host of locations across the United States. Check out our providers for your location.
Have questions about insurance coverage?
Fill out the form below and one of our representatives will reach out to you to assist.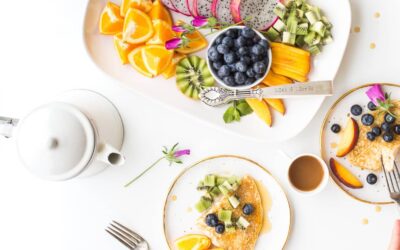 What is considered a "fad" diet? Have you ever seen the words keto, paleo, or...