About Health Loft
Physical Therapy and Nutrition Providers empowering you to live life on your terms.
A word from our founder
When I was in high school, I wanted to be a competitive tennis player. However, I injured my shoulder and had to have surgery. For recovery, I went to a series of physical therapists and it was incredibly frustrating. Even though I did the work, the progress just wasn't there. Each successive physical therapist basically told me to do the same things. Nothing was tailored to my specific situation.
That's when I decided to become a physical therapist. I know that there are so many of you out there struggling, unnecessarily, like I did to find a way to wellness. I want to help you find the solution to your struggle that is as unique as you are.
At Health Loft, you are our number one priority, but you are not a number. We start everything with a conversation about you, your goals, your struggles. Then we customize a plan just for you.
-James Caginalp PT, DPT, CSCS, CES, PES
Founder
Health Loft
YOU DESERVE GOOD HEALTH.
Healthcare in Chicago–and throughout the United States–has been focused on treating symptoms, rather than proactively addressing issues before they keep you from enjoying life and living it on your terms. At Health Loft, we believe that wellness is the way to go. Which is why our professionals take a proactive, collaborative, and holistic approach to your health and wellbeing.
James Caginalp PT, DPT
Founder, Physical Therapist
Morgan Murdock, RD, LDN
Registered Dietitian
Jordana Wolff RD, LDN, CDE
Registered Dietitian
Robert Hodges PT, DPT, Cert. DN
Physical Therapist
Phoebe
I can't recommend them enough. Morgan at the front desk is super responsive and great. James is very knowledgeable and sets realistic expectations for your therapy. Each appointment is roughly an hour, and he spends 30-45 minutes of it working on your issue — you don't just show up to do 45-50 minutes worth of exercises on your own! Also, it's not tough to make appointments at your preferred times, even the week of or week before. I fortunately work close by, but even if I didn't, I'd strongly consider going out of my way just to see James and Morgan. This is my 3rd PT experience (ever), and so far, it's been leaps and bounds beyond what I've done in the past.
Jerri
James is an extremely thorough and knowledgeable physical therapist, and has been working on strengthening my legs and facilitating my recovery from an ulnar nerve injury sustained on 5/28/19. Not only does he work with me on a one-to-one basis, but he also provides via email, links to professional videos of exercises to work on to improve the parts of the body that need increased strength and range of motion. He is a dedicated, compassionate and skilled physical therapist that enables his clients to achieve their highest potential. I'm pleased to say that I know I'm in good hands when I come to my treatment sessions with him. Thank you, James, for helping me increase the strength in my legs and upper extremities.
Adam
Health Loft is perfect for whether you're doing post-op rehab, or trying to correct an ongoing issue. I went to Health Loft with lower back pain, and James was able to properly assess and correct quickly!
Although they are fairly new, they were extremely professional, and were friendly throughout my process. Highly recommend!!
To find out more, give us a call.
If you are stalled on your road to wellness, we would love to help get you moving again.
Physical Therapy and Nutritionist BloG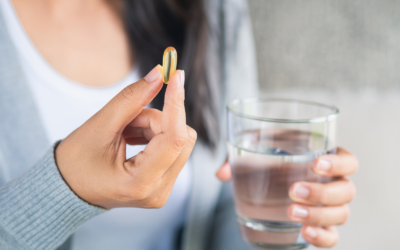 Dietary Supplements You have probably heard by now, the standard American diet is high in saturated fat, sodium, and sugar, and lacking in the necessary vitamins and minerals to keep us healthy.  Many Americans are turning to the supplement industry for help.  A...