Begin your road to recovery today
Nutritionists Specializing in Eating Disorders
Our vision for nutrition services starts with you. You deserve nutrition services that are as individualized as you are. That's why we have Registered Dietitians (RD's) on staff: to give you the individualized approach you have been searching for. We believe that your health and wellbeing is so much more than just a number.
From chronic disease management, to healing your relationship with food, we give you evidence-based nutrition information and tools to apply that to your everyday life.
NUTRITION FOR EATING DISORDERS
Disordered eating is a complicated condition due to the complexity of the large umbrella term of "eating disorders". Eating disorders, such as bulimia nervosa, anorexia nervosa and binge eating disorder have specific diagnostic criteria according to the American Psychiatric Association. However, disordered eating is a much more broad term that encapsulates those that participate in irregular eating patterns that may not get a diagnosis of a specific eating disorder. Disordered eating can be just as problematic as a defined eating disorder and should be addressed with the same concern.
Taken directly from the Academy of Nutrition and Dietetics:
"Signs and symptoms" of disordered eating may include, but are not limited to:
Frequent dieting, anxiety associated with specific foods or meal skipping
Chronic weight fluctuations
Rigid rituals and routines surrounding food and exercise
Feelings of guilt and shame associated with eating
Preoccupation with food, weight and body image that negatively impacts quality of life
A feeling of loss of control around food, including compulsive eating habits
Using exercise, food restriction, fasting or purging to "make up for bad foods" consumed"
Disordered eating can go undetected due to the lack of surface levels symptoms and can be disguised as "healthy eating". If you are experiencing any of the above symptoms, give a Health Loft dietitian in Chicago, IL a call today and we can discuss a potential plan of care or get you connected to a practitioner that can meet your needs.
Due to the limited insurance coverage for disordered eating, Health Loft will provide you with a super-bill to submit to your insurance provider for reimbursement.*
Health Loft Dietitians in Chicago are here to help.
Every food journey is different and everyone has different goals, but it is important to recognize what our relationship with food is and what has made it that way. Once the layers of rules and societal pressures have been pulled back, working with a Health Loft dietitian to create positive health goals that are unique to you is the next step forward.
If you feel that discussing your food relationship with a registered dietitian in Chicago, IL would be beneficial, give us a call at +1-855-552-5557 or click below to schedule an appointment today.
*Insurance coverage varies from person-to-person and should be confirmed before your appointment to avoid any surprise bills. Health Loft is happy to call your insurance company to see what may and may not be covered during your visit.
To find out more about our Dietitians, give us a call.
We accept Blue Cross & Blue Shield, Medicare, and most major insurance plans as well as HSA's and FSA's for Nutrition Counseling.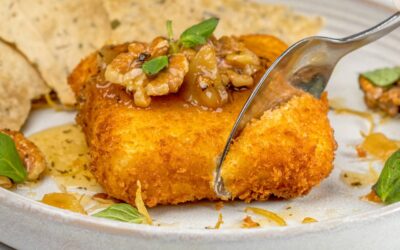 Of the three macronutrients, or sources of energy for the body, fat is one...