Nutrition for Cardiac Health
Working with a Registered Dietitian at Health Loft is a no-judgment, education-focused experience. Our team of nutritionists will empower you to better understand and appreciate the basics of living a healthy lifestyle that supports your cardiac health, whether you are recovering from a heart attack or stent surgery, battling a heart disease diagnosis or fighting to prevent future heart issues. Make healthy your "new normal" with individualized nutrition advice.
improving your Cardiac Health
Heart Disease
Dietary and lifestyle changes are two of the biggest factors that can improve your cardiac health. Working with a registered dietitian empowers you to implement healthy food and lifestyle habits and reduce the likelihood of heart disease later in life. Increasing fruit and vegetable consumption, decreasing saturated fats, being physically active, and reducing stress are just a few factors correlated with prevention. A Health Loft dietitian can partner with you to make these positive health habits a reality through listening to your specific needs and creating an individualized healthy heart diet and regimen. Your Registered Dietitian will help you overcome your unique obstacles to living a healthy lifestyle and enjoy a successful journey.
Dietitian Intervention after Diagnosis of Heart Disease
Once diagnosed, partnering with a dietitian to reduce or relieve symptoms is a vital part of care.  Many times, your physician does not have the time to go into how to care for your heart condition on a daily basis. This is where having a dietitian as part of your personal health care team comes into play. A Health Loft dietitian can work with you and your care team to help implement heart-healthy dietary changes into your everyday routine. Though it may seem scary to start eating again after surgery or after a hospital scare, a dietitian has the education and resources to empower you to take charge of your health, and to love what you eat while still supporting your health goals. Whether you are wanting to prevent heart disease, or you need nutrition support during, we are here to provide you with science-based, up-to-date nutrition tactics to support your goals.
Connect with a Health Loft dietitian today if you have:
High blood pressure

High cholesterol

Cardiovascular Disease

Hypertension

Diabetes (can be an indicator of future heart disease)
Health Loft dietitians are here to help.
With a referral from your physician and depending on your coverage, many times working with a dietitian is covered through insurance.* If you would like more information on how working with a Health Loft dietitian can be a vital part of your care team, give us a call at (312) 374-5399 or click below to schedule online today.
*Insurance coverage varies from person-to-person, and can be confirmed by us before your appointment to avoid any surprise bills. Health Loft is happy to call your insurance company to see what may and may not be covered during your visit.
Begin Your Transformation with a Health Loft dietitian Today
We accept Blue Cross & Blue Shield, Medicare, and most major insurance plans as well as HSA's and FSA's for Nutrition Counseling.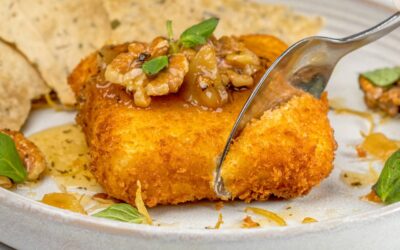 Of the three macronutrients, or sources of energy for the body, fat is one that has been scrutinized for far too long. As with all macronutrients, they are essential for the body and must be obtained through the diet. Fat can be found in food in a few different forms;...