Expert Nutrition Advice From Registered Dietitians in Chicago
Working with a Health Loft dietitian creates an opportunity to learn the basics of healthy eating and how to incorporate more positive food choices into your unique daily routine. This could be a game-changer in your health journey as it has for many of our past clients. Whether you are new to incorporating nutritious foods in your diet or if you just need a refresh, a dietitian can find ways to make healthy your new "normal". 
Expert Nutrition Advice From Our Dietitians
What is a Registered Dietitian?
Our Registered Dietitians are trained and fully qualified to bring you expert nutrition advice and break through all of the noise in the media around nutrition. Dietitians go through a regimented program that requires a four year bachelors or additional masters degree in nutrition or dietetics, participates in an accredited internship of 1200+ hours, passes a national exam, and is licensed in their state to provide diet and nutrition education. Our dietitians are also required to take continuing education courses that keep them up to date on the latest nutrition science for our areas of expertise. Basically, Health Loft dietitians are a bunch of nutrition geeks that want to give you the best advice possible! Our aim is to combine new research with tried and true tactics that will bring you the best results and excitement for your health journey. 
Though your family, friends, and Google aren't inherently bad places to turn for advice, these places do not know your own personal journey, and the additional factors that go into achieving your health goals. Health Loft dietitians build a personal relationship with you to learn what impacts your eating habits and what barriers you face. We strive to understand your full picture of health by looking at your medical history, addressing specific questions, and listening to your unique needs to help you meet your personal goals.
Health Loft dietitians are here to help.
We are here to answer any food-related health question you have and want to provide support for you with your unique situation. Every person is different and has different nutrition needs and goals. Working with a registered dietitian can benefit not only you, but can also make a positive impact on your family.
If you think a Health Loft registered dietitian in Chicago, IL can help you make positive changes in your life, give us a call at (312) 374 – 5399 or click below to schedule an appointment online.
To find out more about our dietitians,
give us a call.
We accept Blue Cross & Blue Shield, Medicare, and most major insurance plans as well as HSA's and FSA's for Nutrition Counseling.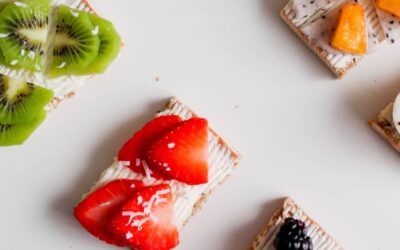 More and more people are experiencing allergic reactions and being diagnosed with food allergies every single day. Food allergies and intolerances can be a complicated issue. That is why it is important to know how to distinguish between these two terms.  Food...